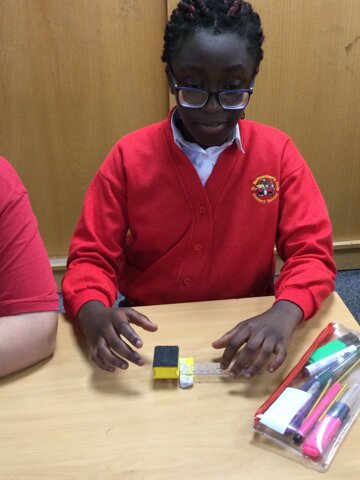 Class 17 have been learning about mechanisms and how pulleys and levers can help make tricky jobs easier.
Tino and Brian had fun demonstrating how the sack wheels work.
Category: Year 6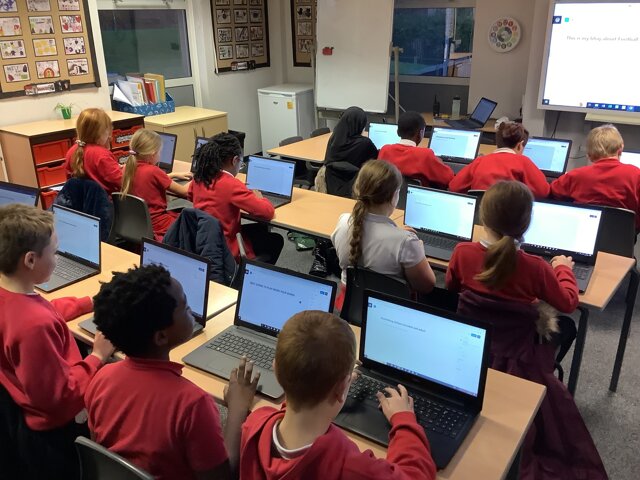 In ICT club we have been learning about WordPress and how we can use it to create our own blog.
The children have chosen a topic that they want to create a blog for, have typed out their first few sentences and also learnt how to insert an image onto the blog.
Companies such as Disney and…
Category: Year 6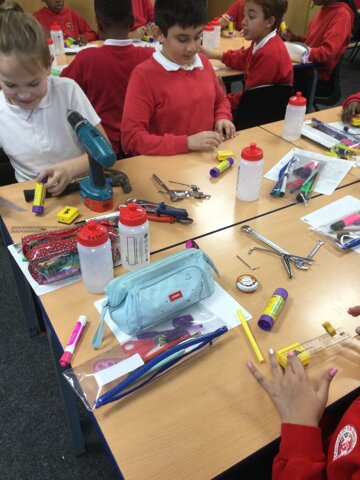 In Science this week, class 16 learnt all about gears, levers and pulleys.
They conducted their own experiments and tested different types of gears, levers and pulleys.
Category: Year 6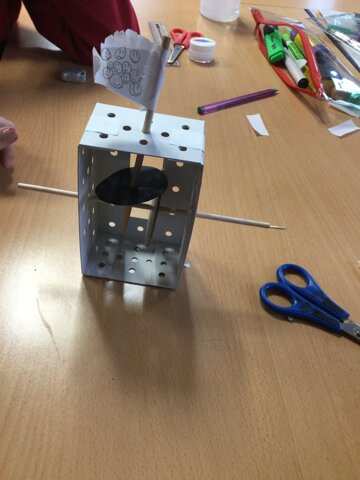 Class 16 had a go at creating a moving flag this week in DT, ready for next week, where they design their own moving toy.
Category: Year 6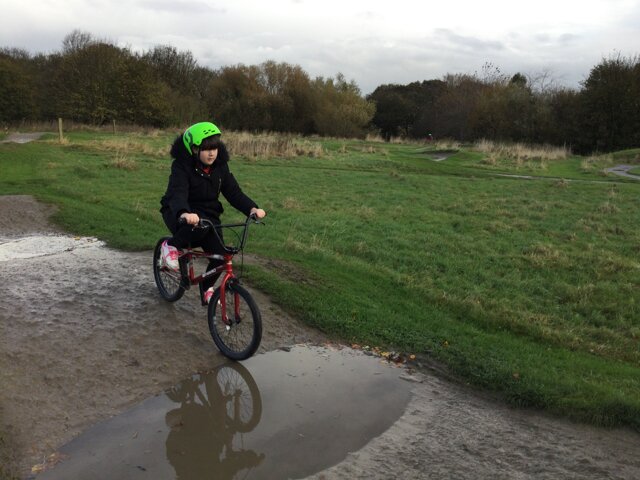 Last week class 16 had a fun morning out mountain biking.
They didn't let the puddles put them off and they all tried their best.
Category: Year 6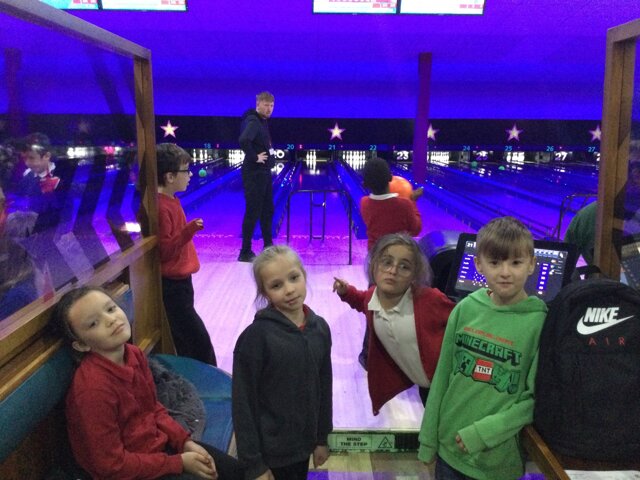 Today we have been ten pin bowling.
The children were fantastic and were very well behaved.
The children were awarded medals for their participation.
Category: Year 6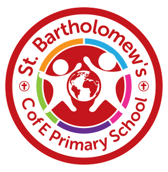 Well done class 17 on re-creating Jesus Calms the Storm in some very inventive ways.
We understood how much trust the disciples needed to have in Jesus.
Category: Year 6
Well done class 17 for a wonderful, exciting day full of very good questions with HMP Not For Me.
We learnt about illegal drugs, alcohol, laws and even got a chance to see what a prison cell looks like.
We acted very mature and were very polite to our visitor.
Category: Year 6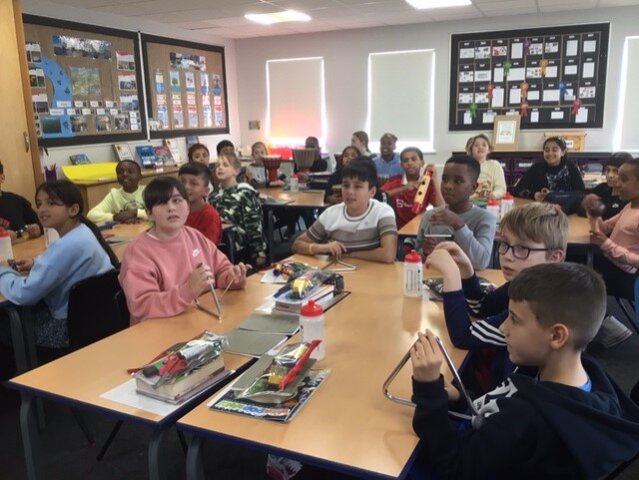 Class 16 have enjoyed creating their own musical composition to the song, 'Dreaming of Mars.'
Category: Year 6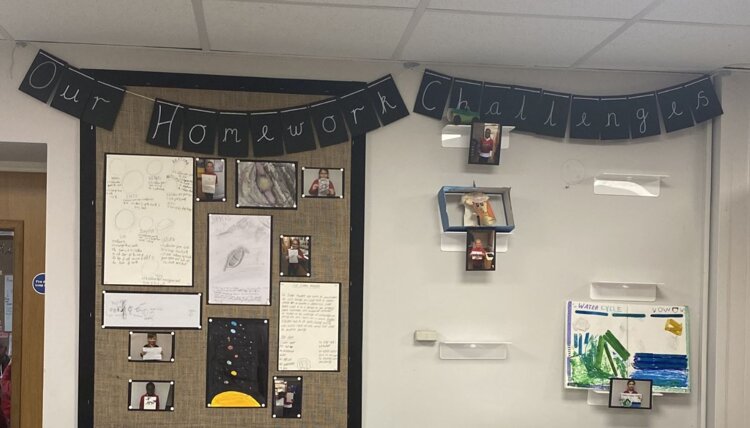 Year 5 and 6 have been working hard on their homework challenges.
We have had some excellent work brought in that we are very proud of, so proud in fact that we now have a new display in our shared area to display the children's hard work.
Any work displayed will receive extra trackit…
Category: Year 6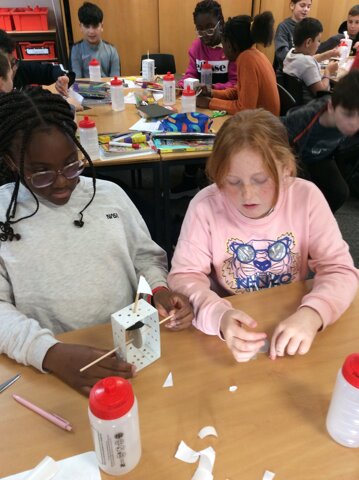 Class 17 have been working hard at understanding how cams work.
We built a basic toy together to test out our different cams and how they make the toy move.
Category: Year 6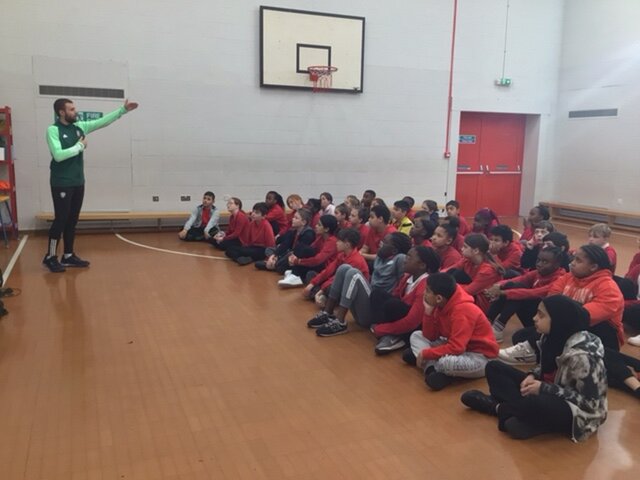 Leeds United Foundation visited the school (in partnership with Network Rail) to deliver a 'Railway Safety' assembly to year 6.
The assembly covered areas such as the dangers of tracks and how the railways can be used safely.
Category: Year 6