Music
At St Bartholomew's C of E Primary School, we want every child to be able to link, both mentally and spiritually with music in both collective worship and musical lessons. By listening to a wide variety of musical genres, and learning to sing and play many different songs throughout their time in school, we want children to develop a curiosity for music, encouraging them to develop their own musical passions outside of school. Using music and performance across the curriculum, will in turn increase children's self-confidence, creativity and sense of achievement, allowing our children to be happy in their learning and increase their enjoyment in school. By developing a strong base of music within school, children will be able to:
Perform, listen to, review and evaluate music.
Be taught to sing, create and compose music.
Understand and explore how music is created, produced and communicated.
As stated in the national curriculum.
Curriculum - Music
Curriculum - Music - Useful Links
Accuradio: a free radio station, full of a range of music organised by composer or genre. Find the World of Williams channel to hear a fantastic range of music from the movies that you love.
BBC Bitesize: A great range of explanation videos, discussing everything you need to know about music, how it is written, performed and arranged. A great start when thinking about writing your own songs!
BC Ten Pieces: 40 pieces of music, with accompanying videos, explaining the music and the composers. A fascinating look at how, and why the composers wrote the music and how the music works.
Classical 100: 100 of the best pieces of classical music ever written. This free resource, (but you have to register) has been put together as pieces of music all children should have heard. Every piece of music also has a task to think about whilst you are listening or once you have heard it.
---
Leeds Arena Performance - June 2023
Here are the song links to practice for the arena concert:
---
Curriculum - Music - African Animals
Class 3 had lots of fun learning a poem called African Animals. They made up some actions to it and practised as a class. They then performed the poem in small groups in front of the rest of the class. Well done Class 3!
Curriculum - Music - Piano Concert - May 2023
What an amazing morning KS1 had in school. They were treated to an brilliant concert, where Joanna the Piano was brought to life and helped us to understand what we need to do to help save the planet: switch off lights; walk more instead of using busses and cars; wear a jumper to keep warm instead of turning the heating up and recycle what we can! We also looked inside the piano to see it working as it was being played.
A great big thank you to Sally and her team, especially the world renown pianist Yuanfan Yang and Helen Quayle who put on a great show. Just watch the videos of Yaunfan playing. If you started practicing now, maybe you could play like him in the future!
Curriculum - Music - Performance Poetry
Class 4 have been learning about performance poetry. We have been learning the poem 'African Animals'. The children thought of actions to help them remember the poem and worked in groups to practice it before performing the poem to the rest of the class.
Curriculum - Music - Eurovision 2023
Here are our Eurovision 2023 music videos:
Curriculum - Music - Glokenspiels
Class 10 had a fantastic time learning to play the glockenspiel in music!
Curriculum - Music - End of Term Performance
Class 15 - Here is our end of term performance playing the recorder.
Curriculum - Music - Various Instruments
Year 3 had fun playing different instruments. We composed our own musical pieces using simple dots to tell us when it was our turn.
Curriculum - Music - Great Musicians
The children have chosen which instruments they want to learn; the recorder or glockenspiel. The rock song we have learnt is all about respect and equality. We hope you enjoy!
Curriculum - Music - Composition
Class 7 have worked hard to compose their own pieces of music in groups with some children using the beat and others the pulse.
Curriculum - Music - Rocksteady Concert 2023
The children had great fun at the Rocksteady concert in school. If you are interested in lessons for your child, please visit their website for more information: rocksteadymusicschool.com/info-for-parents
Curriculum - Music - Glokenspeil Performances
Class 3 have enjoyed listening to a song called Cuckoo and learning to sing it. They then practised playing their glockenspiels along to the music and performed it. Well done class 3!
Class 7's spring music performance, with 2 different pieces being played on the glockenspiels. Class 7 were really proud of their creation.
Curriculum - Music - How Does Music Improve Our World?
Class 15 began their music topic: How does Music Improve Our World? Children enjoyed listening to Disco Fever and discussing how the song is structured, singing the song and also performing the song using glockenspiels.
Curriculum - Music - Flutes
Children in class 15 have impressed Mr Needham with their flute playing. Class 15 rehearsed hot cross buns and then performed it. Well done!
Curriculum - Music - Artis Foundation
Class 16 thoroughly enjoyed working with La La. Children began with warm-up drama skills and then continued rehearsing their news reader presentations before performing them to the rest of the class. Well done children. (Artis Foundation Website).
Related News
25 May 2023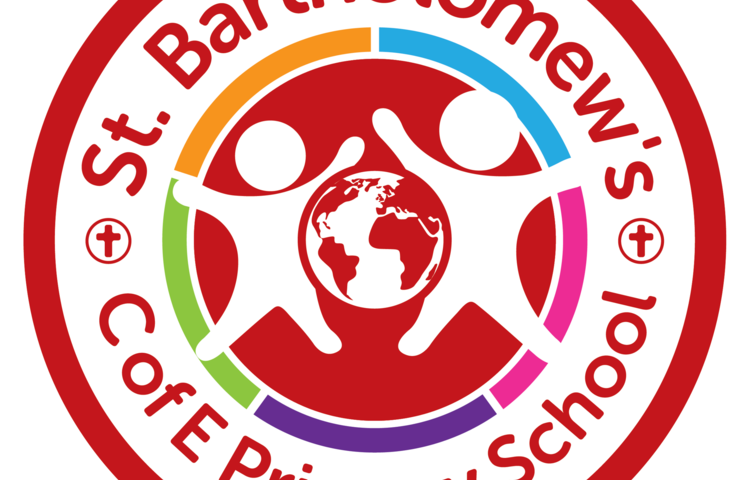 22 May 2023