24 May 2023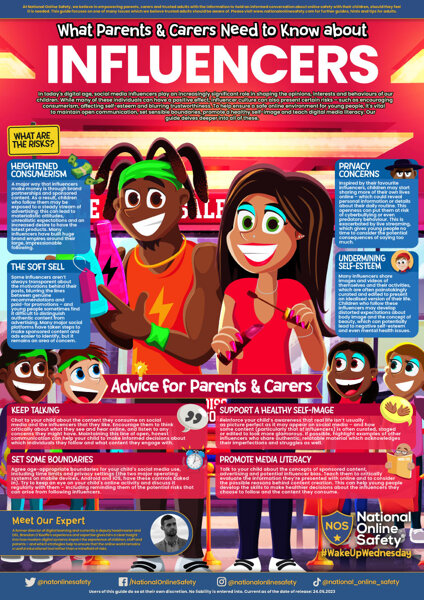 For many young people, social media influencers are 'the new rock stars' – but how much of these emerging celebrities' content can really be trusted?
See the 'parent guide to influencers' in the e-safety section of our website for more information.
In there you will also find a host of other useful guides.
https://st-bartholomews.leeds.sch.uk/parents/e-safety/parent-guides